General Information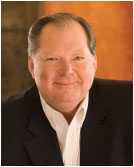 Pastor Jim Tucker, Ph.D. is a dynamic speaker and a genuine communicator who easily connects with people. Jim teaches Biblical principles in a powerful, engaging way, to equip even the most diverse audience for relationship success.
His conferences and seminars have impacted thousands around the world. He is the author of The Relationship Manual and Speaking the Truth in Love.
Jim and Traci have been married 30 years and have three Adult children. Jim has a Ph.D. in Christian Counseling/Psychology.


Seminar Purpose:
• Create Loyalty & Honor
• Build Lasting Unity
• Resolve Conflict
• Build Strong Families
• Inspire Growth & Productivity