Booking Information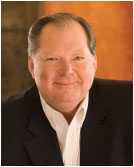 Dear Leader,
It would be an honor to work with you to equip people for relationship success. I promise our time together will be refreshing and empowering for you and those
you lead. I look forward to talking with you about
the possibilities.
God Bless You,
~ Pastor Jim

What We Do:
We work closely with your organization whether it be a church, business, school, sports team, etc. for maximum success.
We provide original artwork and promotional materials you can use for promoting the seminar for your organization. Items include:
• Postcard mailer/Bulletin Insert (download: Photoshop file | Word document)
• Two minute video (view sample | download video in mpeg format)
• Overhead screen graphic (view sample | download Power Point file)
Note: All files listed above are compressed using "zip" format. Here is how to open zipped files on your computer:
How to open Windows/PC zip files
If you are on a Mac, to uncompress an item, double-click the .zip file.
Seminar Topics Include:
• Identify Obstacles to Unity
• Relate to Difficult People
• Overcome Betrayal and Slander
• Develop Real, Meaningful Friendships
• Have Your Dream Family
• Effective Conflict Resolution
• Respect & Honor in Relationships
• Keys to Stopping Control & Manipulation
• How to Avoid & Leave Toxic Relationships
• Forgive without Forgetting
• Overcoming Insecurity
When
The seminar can start on Sunday morning at your regular service time, then the second part of the seminar starts at 4 p.m. Or, the seminar can be held on Saturday from 9 a.m. to 2 p.m.
More Information
For more information about hosting the "Relationship Success Seminar" or other venues, please call 214-952-4354.
Pastor Jim is also available for other non seminar events.
We are looking forward to talking with you.
~ God bless you, The Relationship Success Team.