Jim Tucker Ministries
Vision and Purpose
Crossing social, economic, and racial barriers with the love of God.
Jim Tucker Ministries provides support for ministry in the inner city.
Through strategic partnerships, Jim helps men and families escape the trap of addiction and live a life of freedom, dignity and purpose through Jesus Christ.
With biblical counseling, leadership training, and financial support, Jim Tucker has helped many rebuild their lives and restore relationships.
Jim and Traci also partner with churches to provide marriage and family counseling.
A thank you from Reconciliation Outreach to Pastor Jim Tucker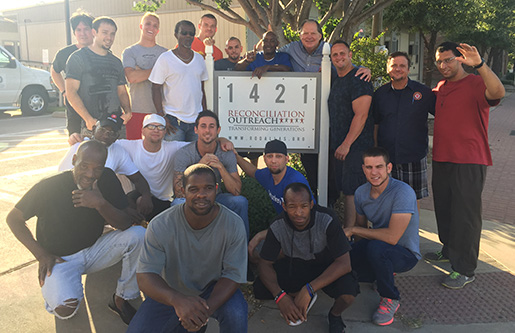 Pastor Jim Tucker became involved in Reconciliation Outreach as a teacher and counselor and was later asked to step in as the director in 2011. "It was wonderful to see people being set free because they were experiencing the love of God. People are hungry for real sacrificial love." Even though Jim has never had the experience of drug addiction, he has been effective at RO by helping people apply the truth of God's word and grow close to God. "It was wonderful to see people's lives transformed by just loving them, giving them the truth of God's word, and leading residents into the presence of God."
Jim's mission is to equip people to live a victorious Christian life, particularly in the area of equipping people for successful relationships. He has served for over ten years at Reconciliation Outreach as a pastor, teacher, consultant, mentor, director, and friend. "I love RO because I see the results of RO; it's an honor to serve because I see people's lives changed. The vision and leadership of Sister Dorothy Moore inspire me." During Jim's time as the Men's Program Director, he taught the residents many things, one being: how to speak the truth in love in the midst of conflict. "Truth sets people free, but they have to be open to receive it. God's love opens their hearts to receive the truth." Pastor Jim continues to teach basic relationship skills, and how to resolve conflict. He helps residents with inner healing and dealing with negative emotions, so drugs are not needed to cope.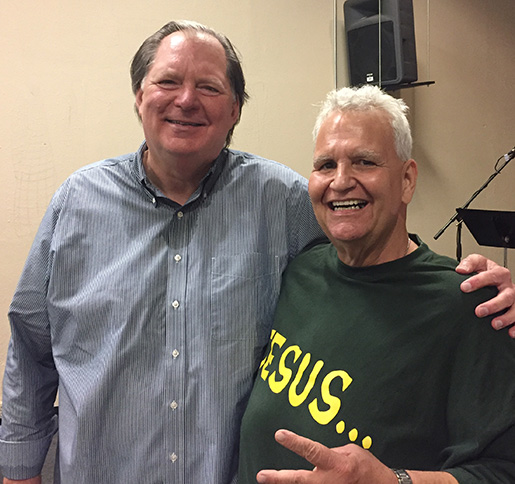 Glenn Haughton: "Pastor Jim used to come with the whole family on Christmas Day and gave gift cards away to the men in the program. One of the best things that happened to me was working with him, and under him, you will never hear him say anything bad about anyone, and he taught me how to deal with people. Like a spiritual surgeon, whenever there was a case of someone having issues in the house he would bring a biblical resolution to it and made it so crystal clear to help our understanding. He helped us realize that the mountain we thought was in front of us really wasn't a mountain at all."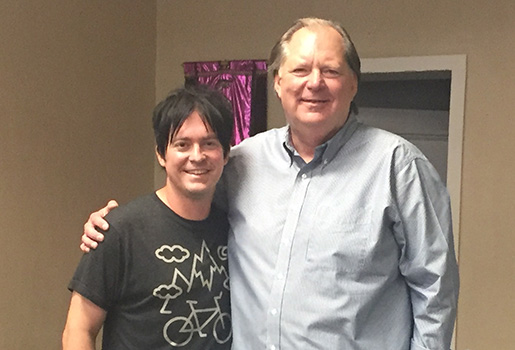 Eric Russel: "Pastor Jim is a tool used by Holy Spirit to show me the goodness of the Father by speaking truth in love. His message to me, "Eric, will you let me love you but not approve of the sin you're in?" He planted a seed which opened a door of repentance and salvation in my life. He never compromised the Truth of the Gospel and now speaks into my life as a spiritual father. He provides an atmosphere that honors God's people and brings glory to God! I love him and his family very much."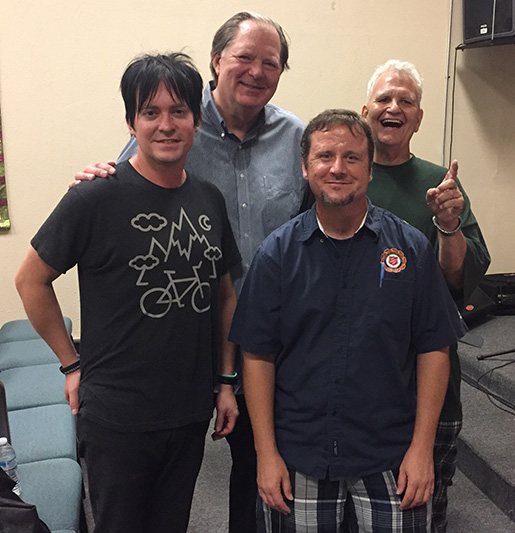 Eric Martin: "I could write a book about what Dr. Tucker means to me! I've known Pastor Jim Tucker for 11 years. Personally, he's always consistent in his love for me. Unwavering and reliable. His counsel and teaching are world class. Both personally and corporately. When he teaches, I can't type notes on my phone or write fast enough in my journal to keep up with the amount of "gold nuggets" he throws out. Although he has a P.H.D and is known worldwide, he makes himself so accessible and vulnerable. He also has an amazing sense of humor. Most importantly, Dr. Tucker models leadership. He just "lifts" a room. His calm, humble, and wise presence is to be admired and modeled. I am so grateful pastor Jim Tucker is in my life!"